COO, Admin
Staff member
Admin
Support
Patron
Joined

Apr 4, 2021
Messages

299
Reaction score

145
Location
Website
Hello everyone,
I want to present my first and the basic mapcombo/load order supported by TerraMaps.
In this mapcombo we only use the most important maps for ETS2.
We know that there are many more mapcombos out there with more maps.
And we especially want to encourage you to try it out.
However, at the moment this is the map combo we support with Red Sea and Road to Asia, which has also been tested by us.
Background mod (choose one)
Promods 2.55 and Promods 2.55 Middle East
www.promods.net
Roextended 2.6.5/2.9.5
English City names in the package [optional]
www.roextended.ro
Roextended connections/fixes
RusMap 2.4.1
RusMap 2.4.1-Promods 2.55 Road connection
Great Steppe 2.0
(multipart-download all unzip after) don't use model2 if you use RusMap!
Red Sea 1.2.2
Road to Asia 1.0.1
Road to Asia by TerraMaps Welcome to the step-by-step installation process for downloading and enjoying Road to Asia by TerraMaps for Euro Truck Simulator 2. Please follow each step to ensure Road to Asia works in your simulator. VERSION 1.0.2: (1.41 Compatibility Patch) Gateway to the Asian...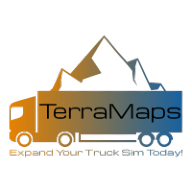 terramaps.net
Last edited: