Board of Advisors, Moderator
Staff member
Board of Advisors
Beta Tester
Support
Patron
Joined

Apr 4, 2021
Messages

206
Reaction score

107
Location
Website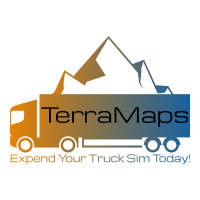 [REL] Corfu & The Greek Islands version 1.0.1 Map by TerraMaps is Released
Welcome to the Corfu
We are happy to announce that TerraMaps has launched a new project! Say "Yassu" to Corfu & The Greek Islands Map! (Or "Corfu Map")
Corfu Port, Greece (model by Slender).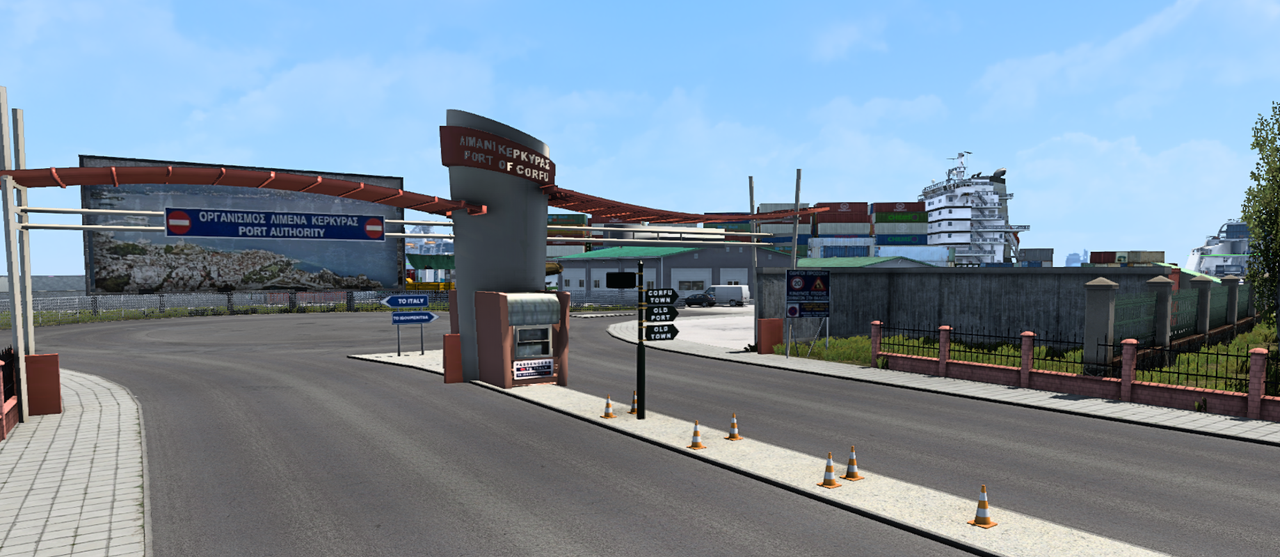 ​
With the combined resources and bright minds in all departments coming together as one - we are ready to deliver an amazing Corfu as well as all of the oher Greek Islands for ETS2!
Corfu island is now released in version 1.0.1, other Greek Islands will come in future version. What started as a small hobby map from @paokkerkir , the original founder of Corfu Map, became a fun, detailed, and scenic map of a beautiful island of Greece. Paokkerkir entrusted TerraMaps to continue his dream and now it is with great pleasure that Corfu Map has been given life as CAGI - Corfu and the Greek Islands Map by TerraMaps!
Support
This map has no dependencies except for all ETS2 DLC Maps of course (including Iberia), we will try go answer your questions but if we cannot provide concrete answers to all of your questions now, please understand.
Download Def/Map first depending on if you want to use ProMods or not, I mean, come on I'm sure everyone here uses ProMods! So, make sure to grab the Def/MAP ProMods Version instead (only use one Def/Map version). Once you downloaded the appropriate def/map, grab the models file, dump it in your mod folder, and place them just above ProMods files so the ferries and sectors with ProMods' Western Greece mesh together.
If you're not using the ProMods version, any load order is fine.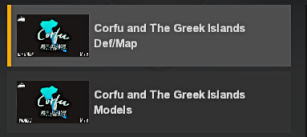 Forum Thread for Set Up:
https://terramaps.net/forum/threads/corfu-and-the-greek-islands-1-0-official-download-thread.93/
The old thread of Corfu Map can be found here:
https://roextended.ro/forum/viewtopic.php?f=7&t=1690
Progress
28 OKT 2021
- Corfu map version 1.0 .1 is released.
- Compatibility update for 1.42 with convoy capabilities;
- Fixed garage and dealership bugs in Corfu;
- Promods version updated for Promods 2.57.
3 OKT 2021
- Corfu map version 1.0 is released.
11 JAN 2021:
- Corfu from the @paokkerkir, the original author of Corfu Map has entrusted us with a merge and acquisition of Corfu Map. We'd like to thank and welcome Paokkerkir on the TerraMaps team and for the successful merger.
EULA/Mod Reshare Disclaimer: DO NOT reupload our map. It's covered under EULA and we do take swift action. We are going right to your ISP behind your CloudFlare accounts, so just don't do it. You are welcomed to showcase our map but it must point to our main download page. You know the drill
Best regards,
TerraMaps
"Expand your Truck Sim Today!"
Last edited: