COO, Admin
Staff member
Admin
Support
Patron
Official Partner
Joined

Apr 4, 2021
Messages

514
Reaction score

230
Location
Website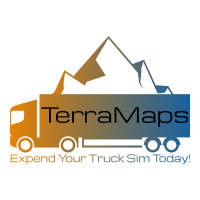 [REL] Road to Asia v1.2 for ETS2 1.42 and v1.2.1 ETS2 1.43 by TerraMaps
Welcome to the Road to Asia!
It is with great pleasure we announce thatRoad to Asia v1.2 for ETS2 1.42
and v1.2.1 for ETS2 1.43 has officially been released!
​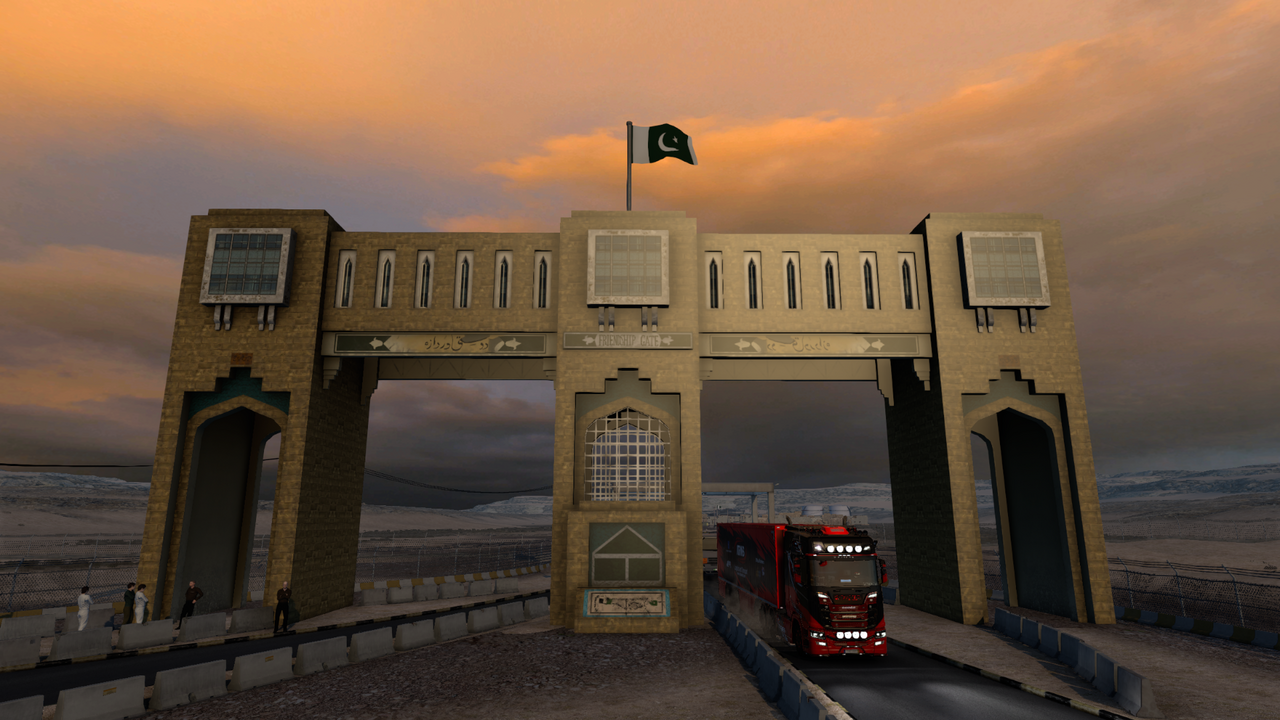 Road to Asia has been a partner of TerraMaps for a long time. With the combined resources and bright minds in all departments coming together as one. We will deliver an amazing Road to Asia and work hard with releasing it!
Download Road to Asia 1.2 and 1.2.1 here:
https://terramaps.net/download/
Consider our premium download
, it only costs a euro, it's a fast download, you get one zip file and all you have to do is unzip and drop the new files in your mod folder then add them back into your load order, that's it! No ads, no pop ups, no slower downloads, no multiple downloads - just one and done - and you can be happy that your small donation funds this project directly - the fancy new models you see, the fancy website, the cool features on Discord, and the motivation for our devs to continue expanding our projects - your donation plays a direct role in it and we greatly appreciate it so please consider the premium download! It means a lot to us and helps TerraMaps continue expanding at the rate it's growing!!
Fix for Map Combo's with Road to Asia
This fix/patch was made by Arayas from RoEx and temporarily patches the errors that were causing CTD's when using Road to Asia with some combos.
Place it above all Road to Asia files. Thank Arayas for the patch.
We will be implementing the fixes and other bugs reported in a patch update after the holidays! For now, you can utilize this SCS file in your mod manager to get RTA to work in your combos.
(Only use this if you are having issues getting your map combo to work with RTA)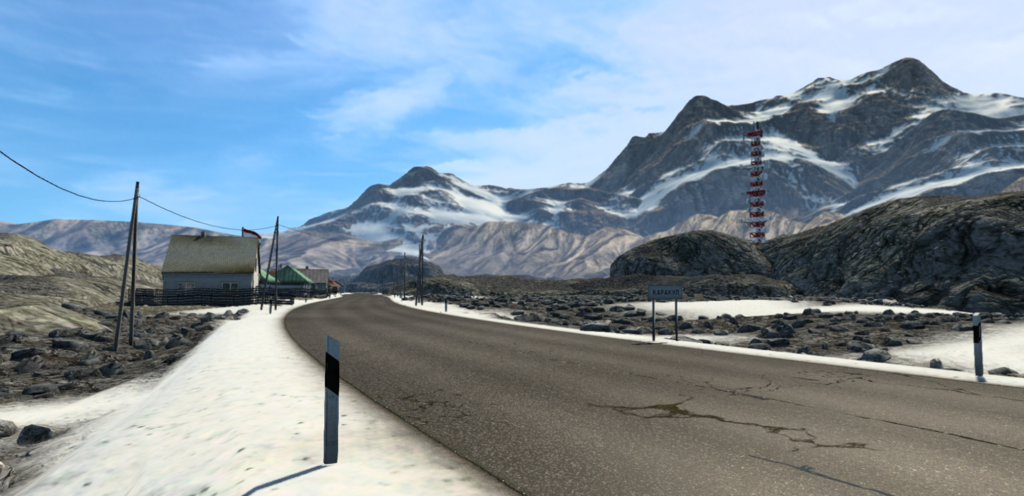 What areas is our map included?
Road to Asia Version 1.2/1.2.1: features more of Turkmenistan and Afghanistan as well as Tajikistan and parts of Kyrgyzstan, Uzbekistan, Iran, Pakistan, and western China. Valencia ferry is optional. No new updates have been given in East Asia to Korea, expect that in 1.3.
Content Added:
-Termez, Denau.
-Sharlavuk, Serdar, Bamy, Bäherden, Gyzylgaya, Derweze (Darvaza), Ashgabat, Dasoguz, Turkmenabat, Mary, Tejen, Köýtendag.
-Herat, Andkhoy, Qal'en ye Mirza Aslam, Delaram, Kandahar, Hairatan.
-Daroot-Korgon, Sary-Tash, Osh.
-Ulugqat Township, Wuqia Town.
-Chaman, Kuchlak, Muslim Bagh.
-Gorgan.
-Dorasu, Paju, Goyang.
-Kaechong, Pyongyang, Nampo, Kaesong.
Important Changes
- We added a new MODELS file, so now there are 3 required files to download, load order is: Def/Map, Assets, Models in that order above Great Steppe
- We also updated our ASSETS so remove your old ASSETS file and replace it with the new one on our website
- We took out the Valencia ferry per popular requests. If you want a Vanilla version or the ferry back, feel free to download the Optional Valencia Ferry Mod, place it right above Def/Map. This mod is not required to make Road to Asia work, it's optional if you want the ferry
- The AZGE Baku-Turkmenbashi ferry is included in the Def/Map. If you have AZGE, it'll automatically activate the ferry connection
- See
https://terramaps.net/forum/threads/road-to-asia-1-1-2-for-ets2-1-42-official-forum.76/
for more installation instructions
Enjoy the desolate landscape in Tajikistan and challenge yourself to take the Pamir Highway to China. with your friends and VTC! We'll be adding more multiplayer adventures in the future like fun mountain roads, dirt tracks, and other fun areas that will truly add enjoyment (and some laughs watching your friends flip over in Afghanistan) in future updates!
Support
This map has no dependencies except for all ETS2 DLC Maps of course (including Iberia), we will try go answer your questions but if we cannot provide concrete answers to all of your questions now, please understand.
Progress
20 JANUARY 2021:
- Road to Asia many of you have been following has joined forces with TerraMaps!
20 May 2021
- Road to Asia version 1.0.1 is released
19 JULY 2021
- Road to Asia version 1.0.2 is released
-Compatibility fix applied for ETS2 1.41, Baku ferry for AZGE from Turkmenbashi added, Vanilla version discontinued and merged with Flagship version. Assets file also upgraded to 1.41
26 AUGUSTUS 2021:
- Road to Asia version 1.1. is released.
Turkmenistan Complete, Afghanistan and both Korea's.
4 SEPTEMBER 2021:
- Road to Asia version 1.1.1 is released.
Bug fixes update and Added Nampo-Jakarta Ferry (JRR) and Nampo-Salvador Ferry (EAA)
22 OKTOBER 2021
- Road ot Asia version 1.1.2 is released
- Compatible with 1.42 and convoy ready
- Fixed some errors and bugs in the assets files
2 NOVEMBER 2021
-Road to Asia version 1.1.4 is released
- Patched bugs found in previous versions, prevented CTD chances in Ashgabat and Tejen, fixed signage and compatibility with SibirMap
- Added OpenGL compatibility (expect minor issues with black police cars etc, will fix in next version)
18 DECEMBER 2021
- Road to Asia version 1.2 and 1.2.1 is released.
- more of Turkmenistan and Afghanistan as well as Tajikistan and parts of Kyrgyzstan, Uzbekistan, Iran, Pakistan, and western China
On behalf of the TerraMaps Development team thank you all for the HUGE support and hype you guys have been giving to Road to Asia. We read your messages everyday, and it certainly motivates us to keep mapping
Thank you guys! We wouldn't be here if it weren't for you guys.
Support us: https://www.patreon.com/terramaps
The entire team at TerraMaps enjoyed making this map for you all! Please enjoy it and as always, thanks for letting TerraMaps expand your truck sim today
Last edited: