Caribbean Map
by TerraMaps

By downloading this map mod, you agree to the terms and conditions in our EULA, which include that you will not reupload, reshare, or copy any contents from the map.
See the EULA here.
Welcome to the step-by-step installation process for downloading and enjoying Caribbean Map by TerraMaps for American Truck Simulator. Please follow each step to ensure Caribbean Map works in your simulator.
Version 1.3.1
- Added US Virgin Islands
- Added Cayman Islands
- Added converted LHD compatible prefabs (BETA, expect some AI bugs at random spots like cars jumping)
- Upgraded KAMAZ compatibility to 1.45
- CTD in Christiansted fixed
- Florida license plates updated
- Bugs from 1.2 and 1. 3- fixed
https://terramaps.net/download/
STEP 1: MODELS FILES
The Models file is approximately 800MB and takes about 20 to 30 minutes (depending on your internet speed) to download on our sharemods account, but under a minute to download all required files on our premium link and includes all of the files you need to run Caribbean Map. Our premium link only cost a euro which helps fund our server costs to host this option as well as supports our development and modeling team and other paid addon features we'd like to add for TerraMaps and we really appreciate it.
Patrons receive a free download link through Discord.
Note: Both premium download and free download links have identical versions.
EXTRA STEP: BUFFER SIZE
TO AVOID CTD'S:
go to American Truck Simulator in our "Documents" folder, open config.cfg in Notepad, find uset r_buffer_page_size and change it to at least "20" or higher
Important Changes
All ATS DLC maps from SCS required (including Wyoming and Montana)
This version is also non C2C dependent, however, it is recommended you use C2C and if so you can download the C2C connector and place it above Def/Map with C2C below Caribbean in the load order.
You can also use Deidra's Los Angeles Cruise Terminal mod to connect to SCS Vanilla areas via Los Angeles to Havana and from Havana you can go to Key West or Nassau.
Reminder and VERY IMPORTANT if using ProMods Canada, you need to start loading Caribbean Map ABOVE ProMods Canada files in the mod manager, otherwise semaphores/traffic lights will break and go missing in either map. Also remember if using C2C, place the C2C Connector ABOVE Caribbean Def/Map and Coast 2 Coast should be on the very bottom of your mod manager. If you are not using C2C, do not put the C2C Connector in your load order!
---
STEP 2: COAST 2 COAST and/or LOS ANGELES CRUISE TERMINAL and Fixes
Caribbean Map 1.2 is
not
C2C dependent, but we still strongly recommend you to use C2C with Caribbean map as this is the only map with a road connection from our Florida rebuilt areas. Use the
Caribbean-C2C-Connector
to connect Caribbean Map to Coast to Coast
Download the latest version of C2C here: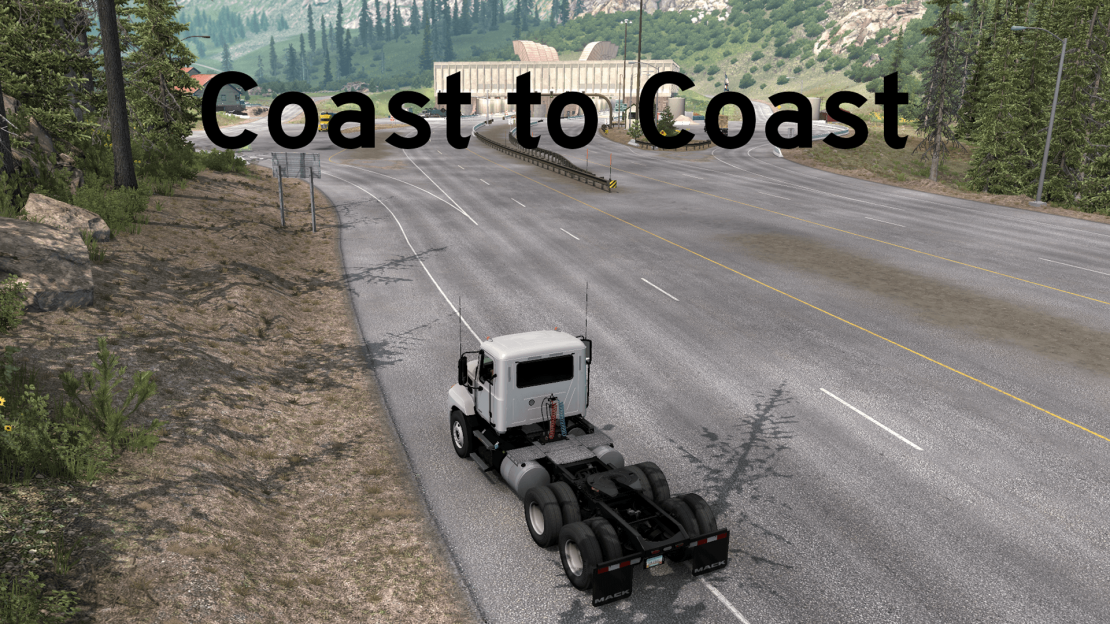 The original map expansion for American Truck Simulator.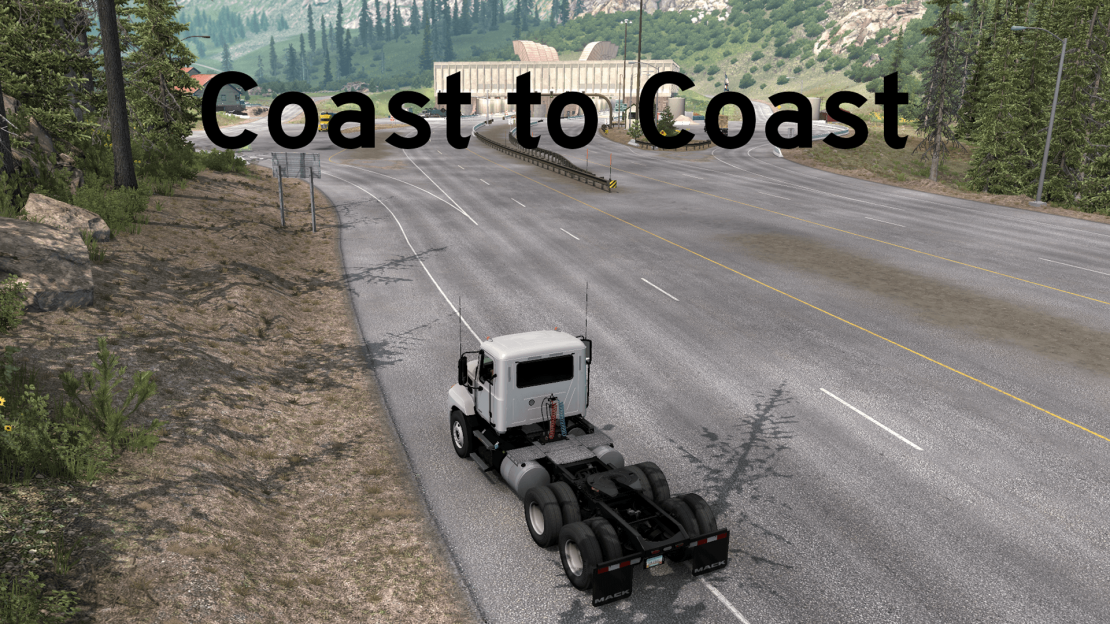 The original map expansion for American Truck Simulator.
truckymods.io
You can also use Deidra's Los Angeles Cruise Terminal mod to connect to SCS Vanilla areas via Los Angeles to Havana and from Havana you can go to Key West or Nassau.
Also note, in the Non C2C version, Boca and Fort Lauderdale will still be in Caribbean Map 1.2 and end at Boca. These areas are done by the C2C Team and we have permission/agreements to exchange resources to provide each other with these shared areas.
Patches/Fixes
Some users have reported issues with the Caribbean Map
- the first is the missing traffic lights at intersections on the Virgin Islands.
- the second is a crash in the game at an intersection that has to do with the connector with Coast to Coast.
Links: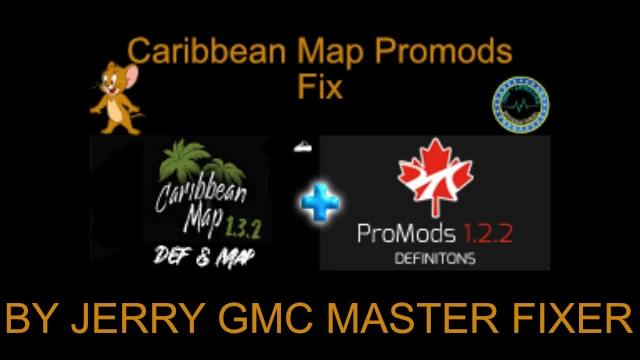 Fixes Semaphore Conflict
truckymods.io
Fixes Caribbean - C2C Connector Fix
truckymods.io
Place both fixes above the other files from Caribbean Map
STEP 3: BACKGROUND MAP
In order to be able to freely move around the world map and see cities and roads where they should accurately be, we work with Bengan's Maps and strongly recommend everyone who enjoys expanding their truck sim to utilize his maps.
Satellite (Bengan) Background Maps:
https://roextended.ro/forum/viewtopic.php?f=9&t=20
ProMods High Quality Background Map for ATS (Now Includes HAWAII For Pacific Map):
https://steamcommunity.com/profiles/76561198871072015/myworkshopfiles
---
STEP 4: LOAD ORDER
- Left: With C2C
- Right: Without C2C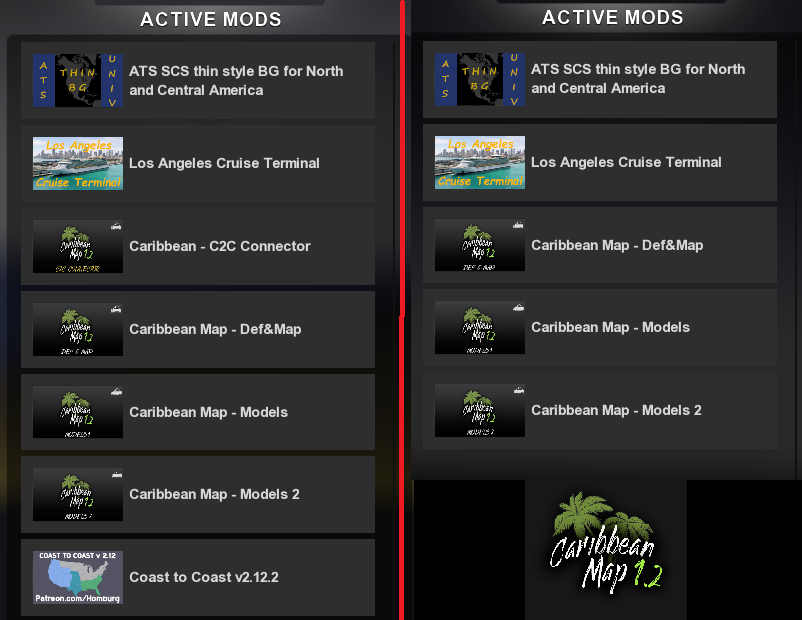 Enjoy Caribbean Map by TerraMaps! Should you require any assistance, don't hesitate to reach out to our Support Team:
Discord (use @community-support):
https://discord.gg/jxQyhwhCqD
Email:
[email protected]
Forum:
https://terramaps.net/forum/forums/support.17/
Please only utilize one of the above methods of reaching out to support that you'd prefer. They are all monitored equally, but Discord is proven to be the fastest response rate.
Drive safe and thank you for letting us expand your truck sim today! Happy Trucking!
Last edited by a moderator: